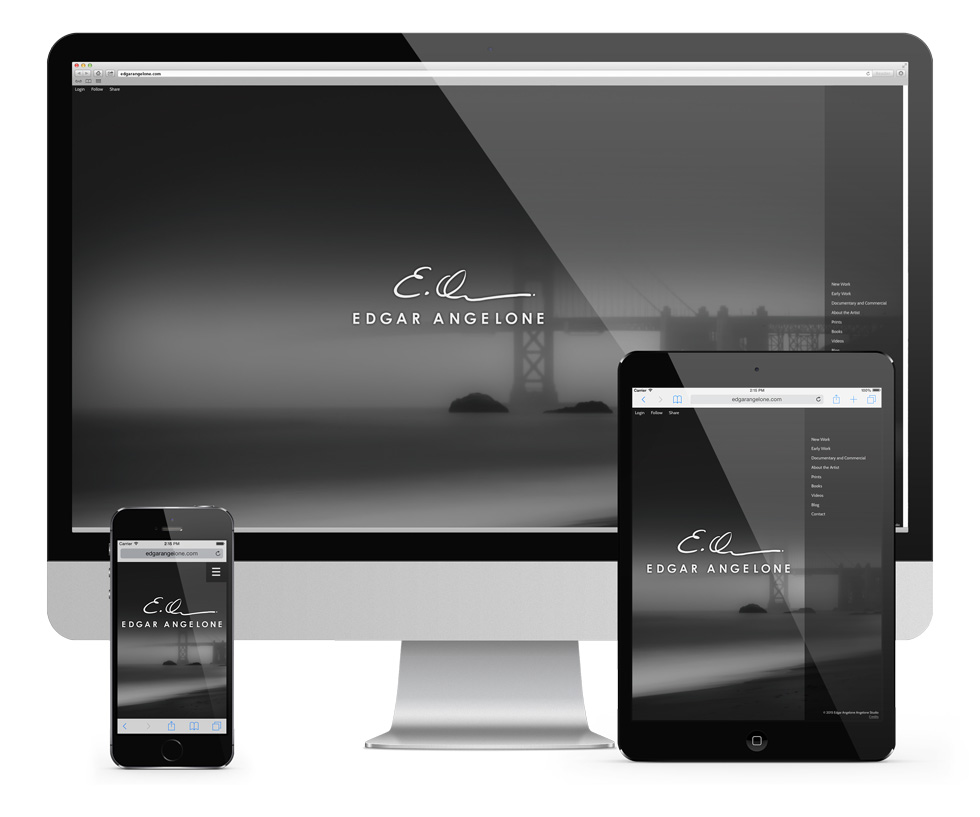 Beautiful, Responsive Themes
Your Portfolio Will Look Great on All Devices
Our sites are designed to work on desktops, iPads, iPhones and other mobile devices. We deliver the same professional look and feel on all devices so your work is always well represented.

Our cutting edge HTML5 framework allows our sites to have smooth page transitions for the ultimate in presentation aesthetics. Best of all, they work, and look beautiful on the iPad and iPhone.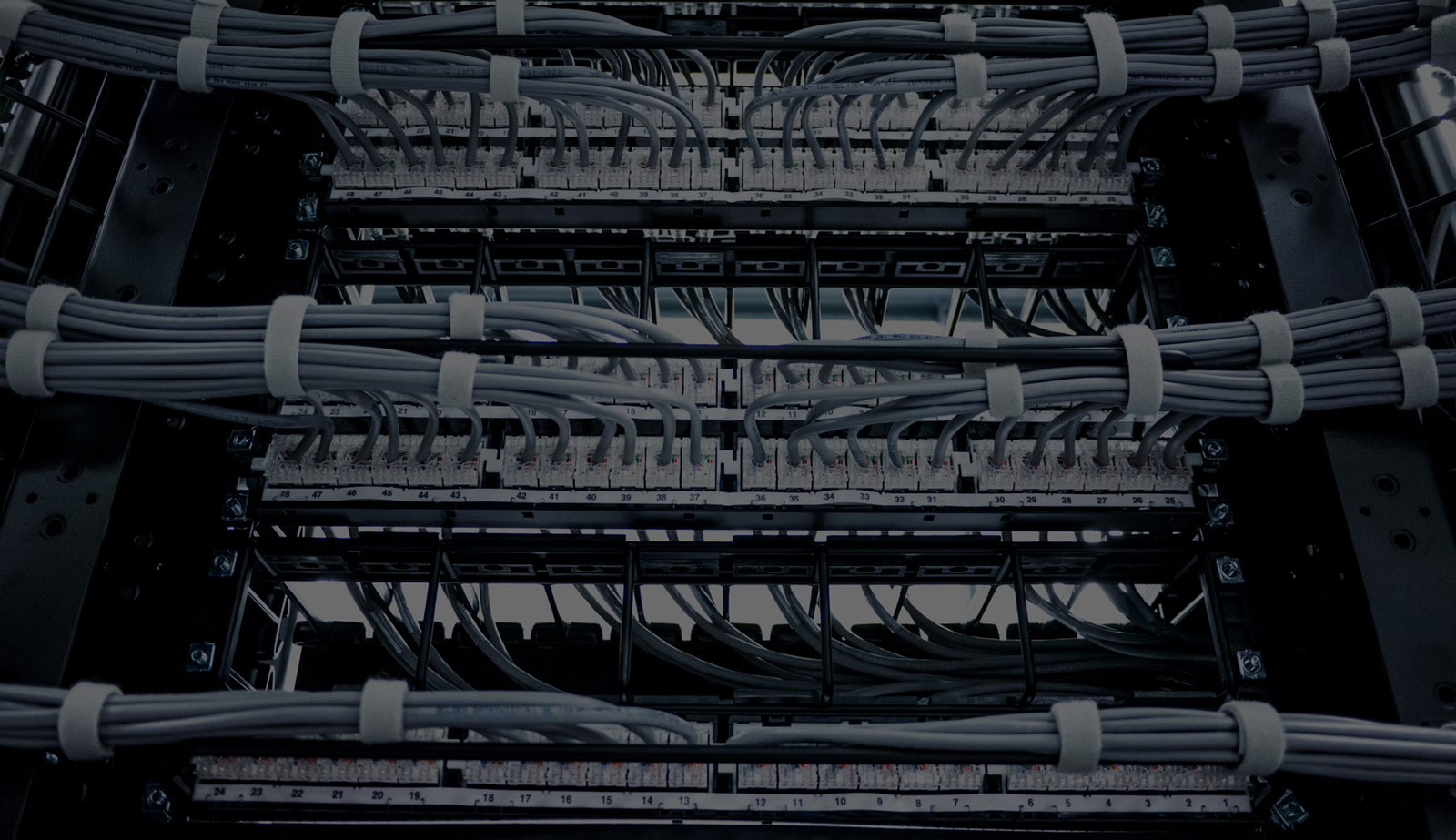 Bringing Enterprise Level Performance to Portfolio Websites
Behind our beautiful themes is an advanced cloud hosting network that ensures your site loads fast for visitors around the globe.
Cloud Hosting
Since portfolio sites are very image intensive, server speed and bandwidth can have a huge impact on site performance. Our cutting edge cloud hosting uses advanced SSD hard drives and Tier-1 network bandwidth to ensure your site loads fast for all your visitors.
Global CDN
Our Content Delivery Network works by using multiple cloud servers around the world to automatically deliver your site images from the closest geographic location. With multiple locations in North America, South America, Europe, Middle East, Africa and the Asia Pacific, our CDN ensures your site loads fast for your visitors across the country and worldwide.
SEO Optimization
Our SEO technology makes sure your site is optimized for search engines. Everything from portfolio pages to our built-in blog platform takes advantage of our advanced system. Plus, you have full control over customizing your META data on every page.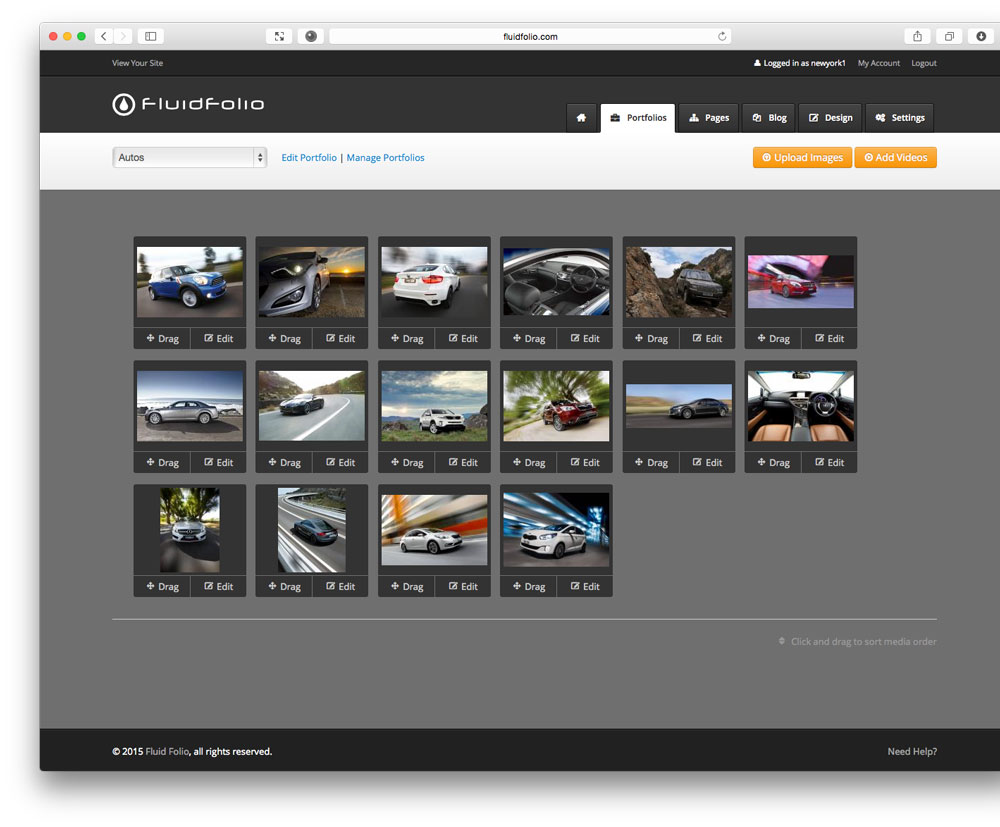 Easy to Use Portfolio
Powerful and Easy to Use Portfolio Management

Our portfolio management tools make it incredibly quick and easy to upload your images, add videos and sort your work. Easy drag and drop sorting and image uploads, as well as bulk uploading of images means you'll spend less time managing your site and more time creating stunning work.

Plus, you can mix YouTube and Vimeo videos right in with your still images in the same portfolio.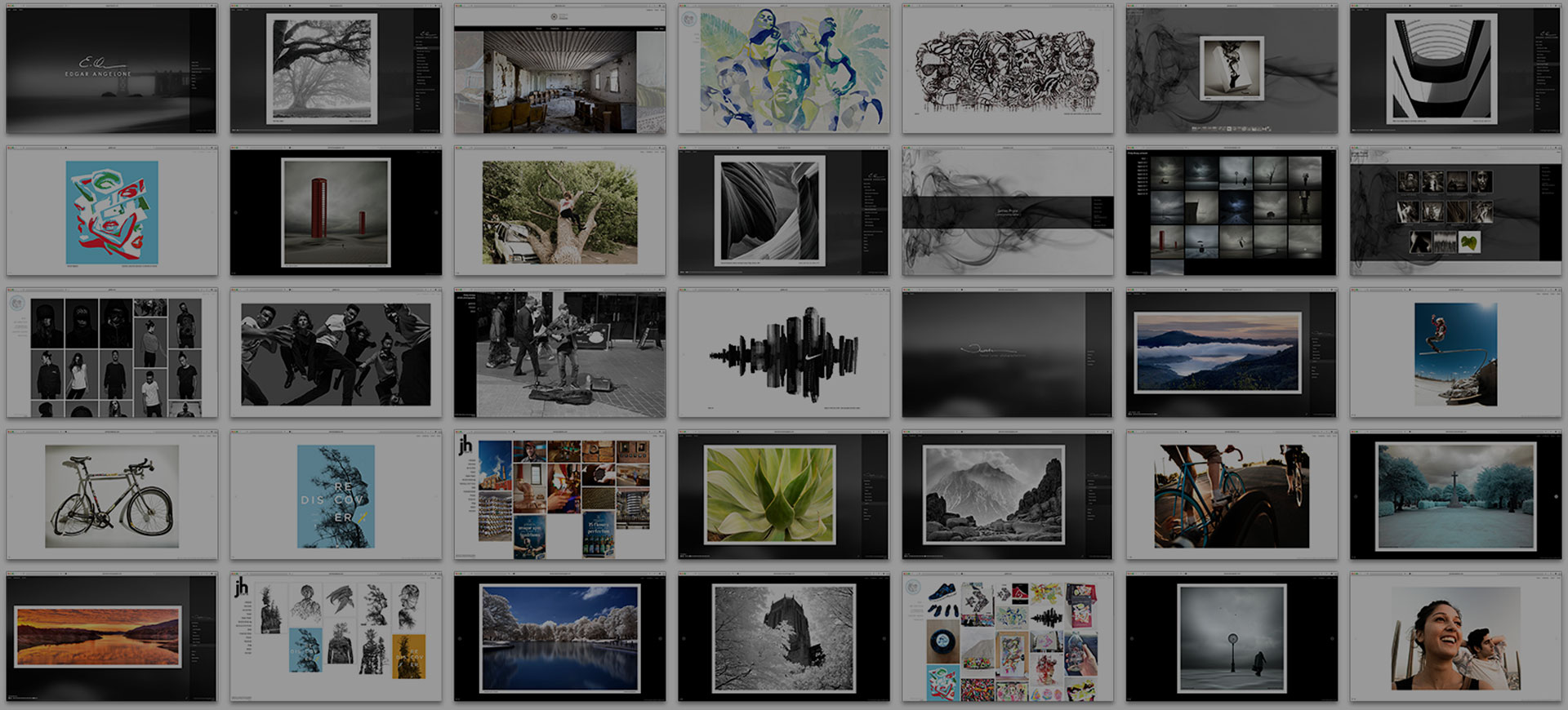 Easy Site Customization
Our default themes give you a quick and easy starting point to begin customizing your site. You can easily edit the site colors, fonts, background images and more to create a totally unique look for your site.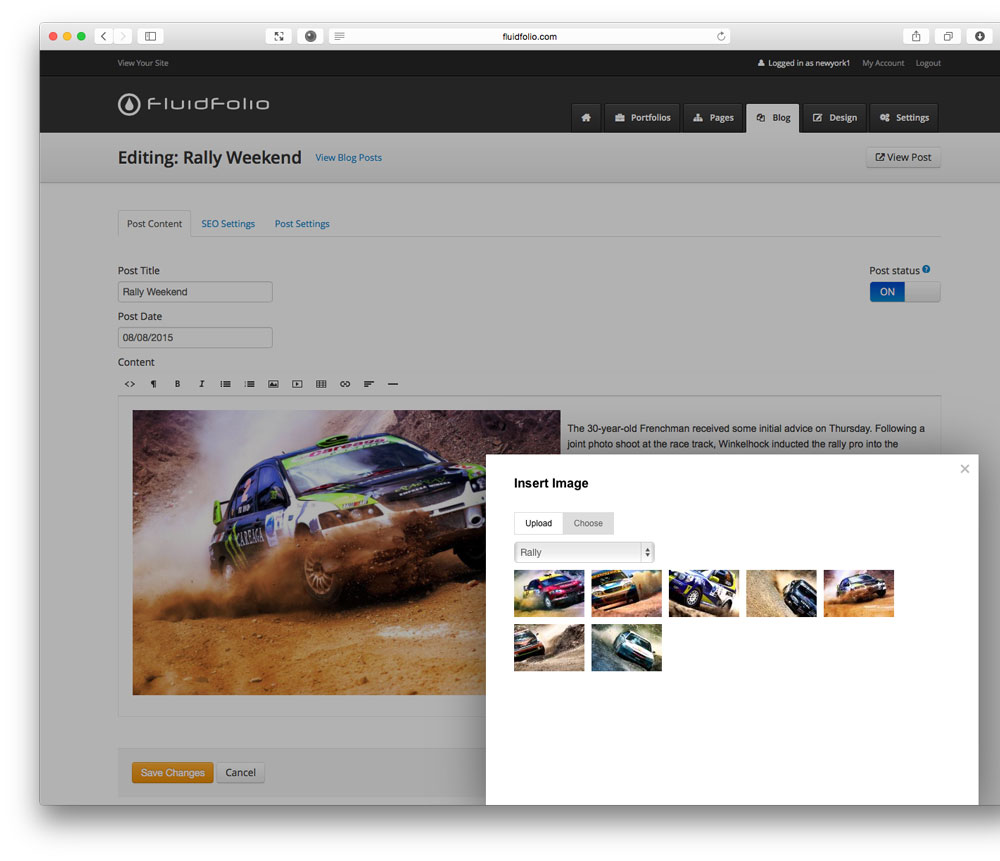 Built-In Blogging
Easy to use blog integrated with your portfolio
Our built-in blog is designed with the needs of creative professionals in mind. It makes it extremely easy to add regular updates to your site which search engines love. You can easily add images from any of your portfolios, or even import YouTube and Vimeo videos.
Built-in sharing & inquiries
This option allows visitors to easily share your images with colleagues, or contact you directly about a specific image.

Built-in social sharing
Visitors can share your pages on their social networks which helps build traffic and search engine awareness for your site.
Built-in analytics
Monitor your website traffic easily from your site dashboard.
Automatic image optimization
Our adaptive system ensures your images load fast and look beautiful on all devices.

Video support
You can easily add YouTube or Vimeo videos to any portfolio, page or blog post.
Music support
Add your own background music. Works seamlessly from page-to-page with no interruptions on all HTML5 compatible browsers.

Free domain name
Search for and select a domain name from your site dashboard, or link a domain you already own to your Fluid Folio website.
Email included
Easily add a yourname@yourdomain.com email account so your email address looks professional. You can also add email forwards right from your site dashboard.
Fast and Friendly support
We're always ready to help you with any questions you may have.